It's been way too long!
We hope to be back soon:)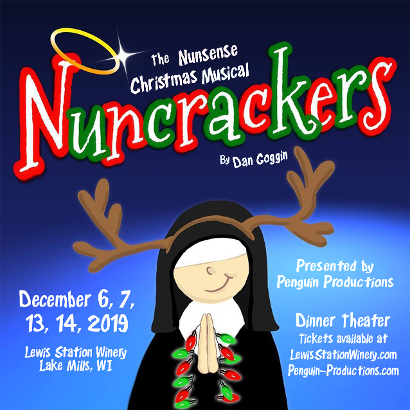 For the love of theatre!
Penguin Products has been providing high quality live theatre in Lake Mills since 2006. Past shows include Leaving Iowa, Bittersuite; Songs of Experience, The Spitfire Grill, The Glass Menagerie, The Odd Couple, Nunsense, The 25th Annual Putnam County Spelling Bee, Our Town, Rumors, Cafe Noir and Crimes of the Heart.
The group has also performed a number of original shows and reviews as well as premiered the regional murder mystery comedy Keg o' My Heart.
Penguin Productions has also done a number of Radio Theater shows including It's A Wonderful Life, And Then There Were None and A Christmas Carol.